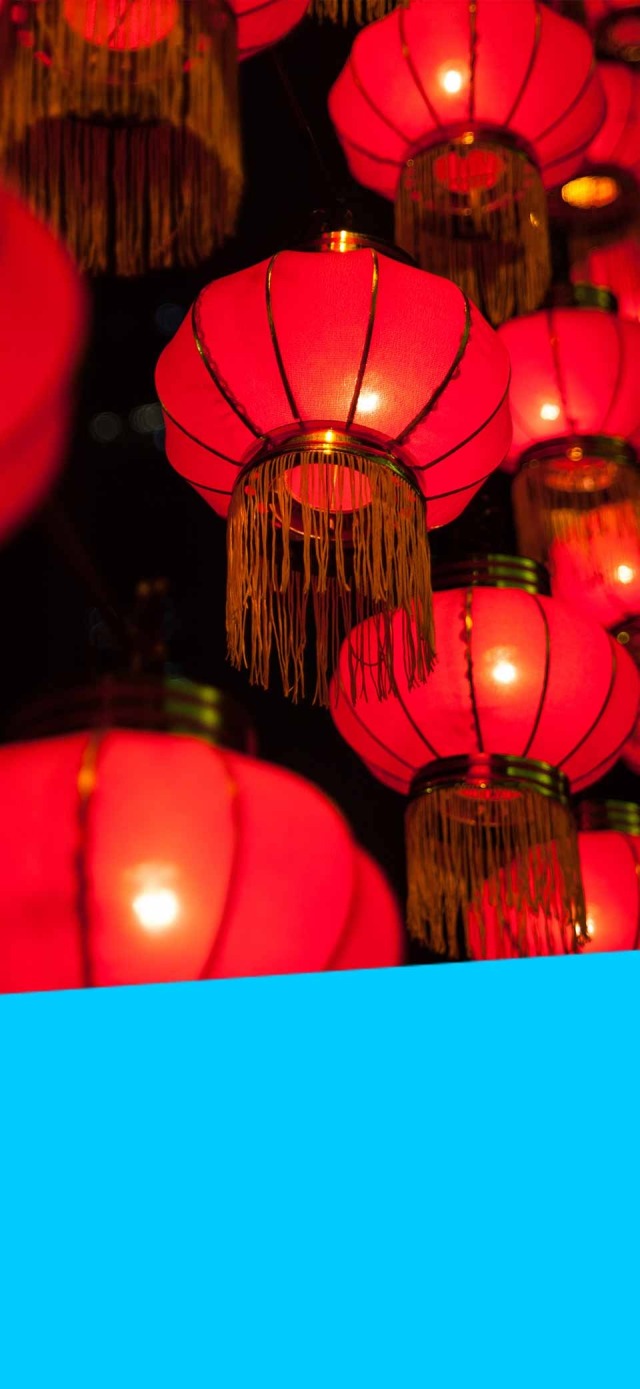 Lanterns are an important part of the Chinese New Year celebrations (22.1.23).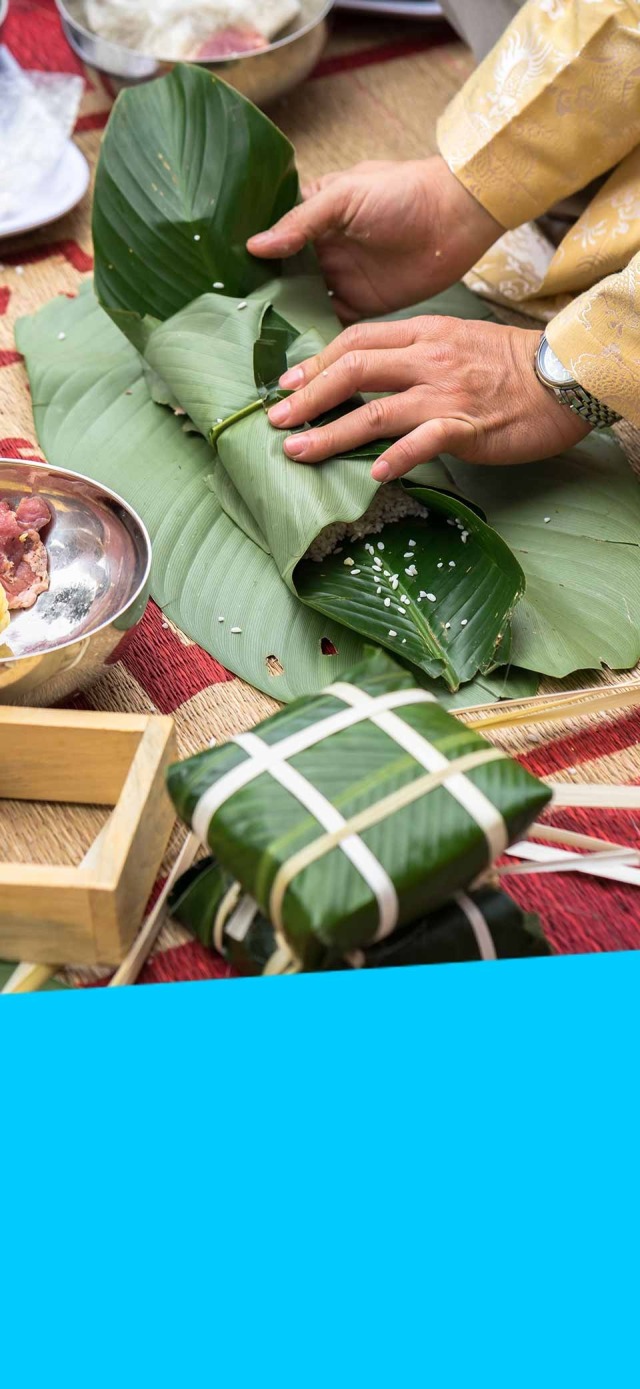 Chung cake is a traditional dish served at Vietnam's Tet New Year holiday (22.1.23).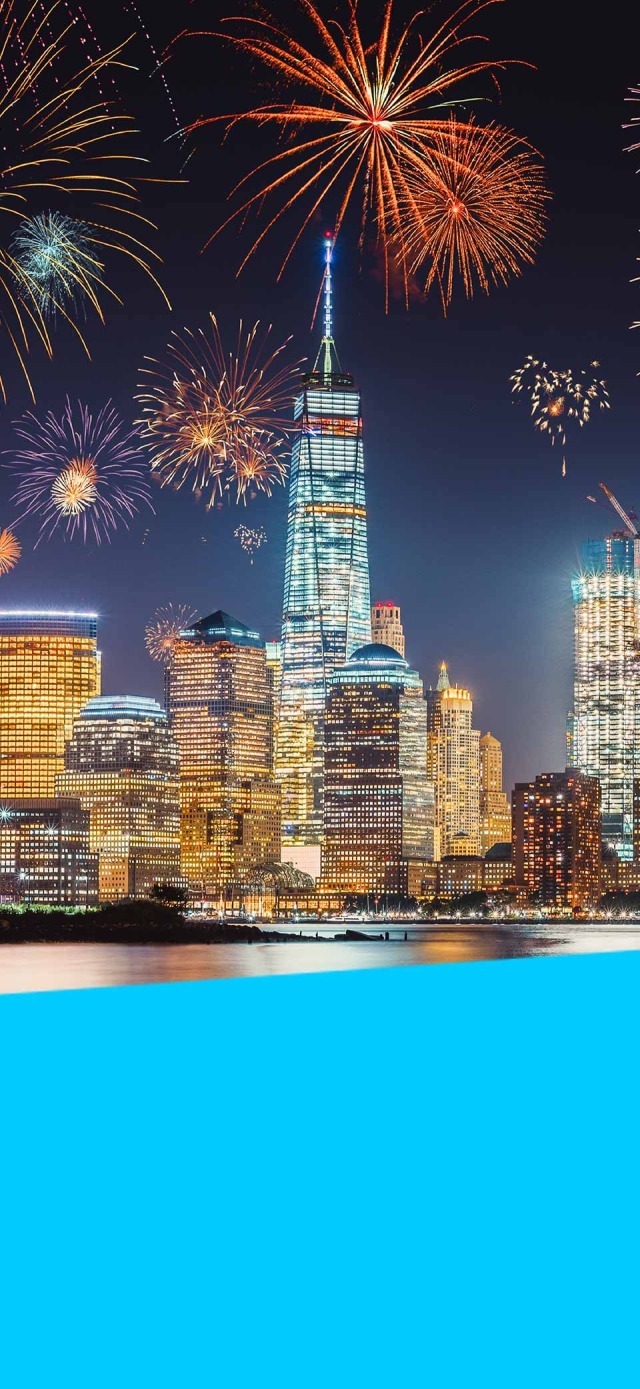 Many Western countries celebrate the Gregorian New Year with fireworks (1.1.23).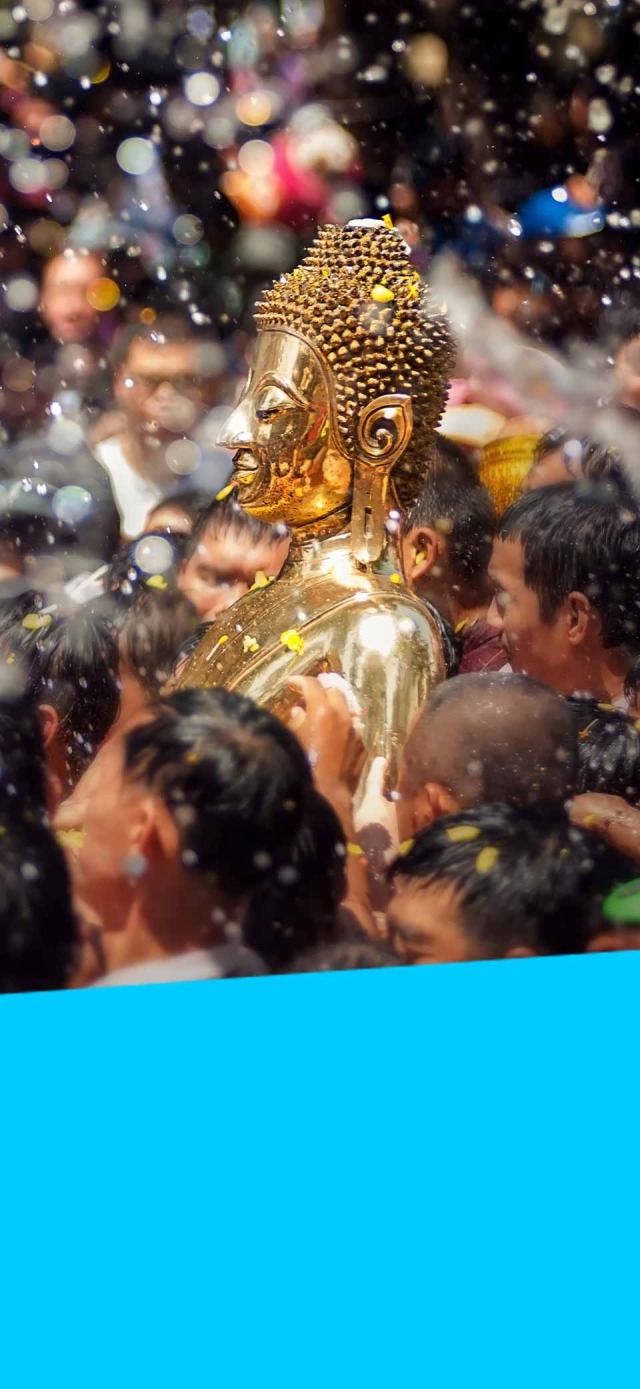 Friendly water fights are part of Thailand's New Year – Songkran (13.4.23).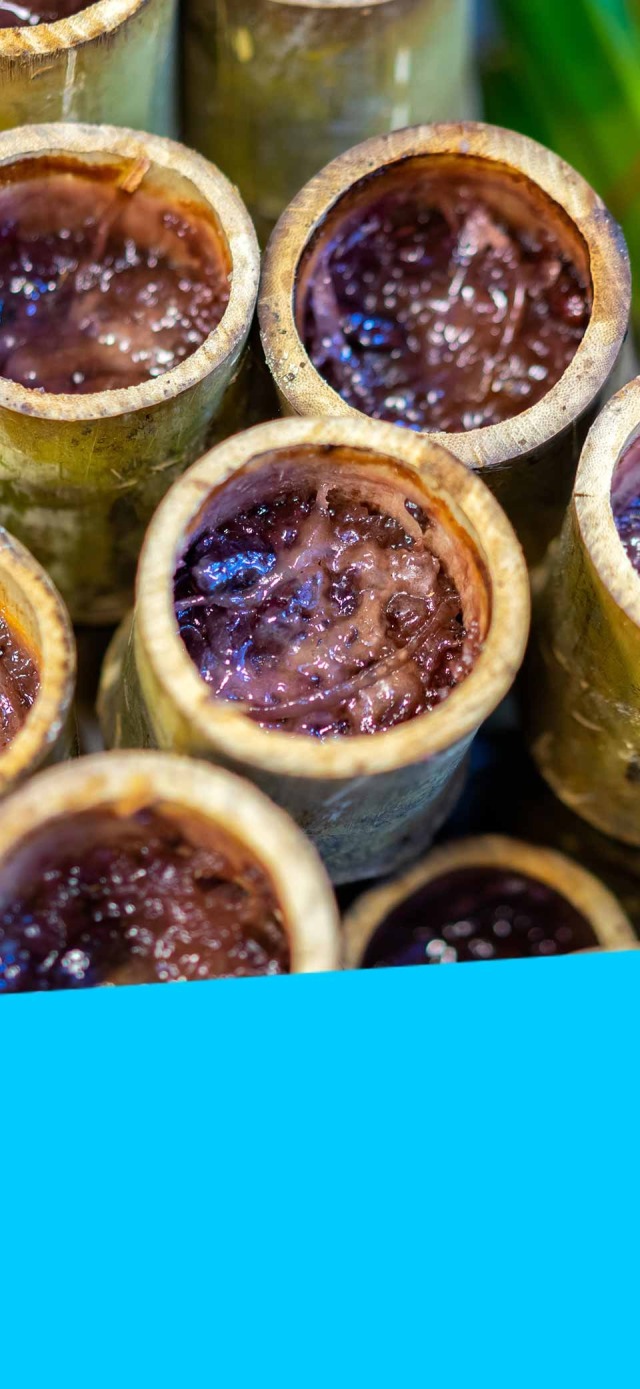 Some Cambodians serve Kralan, a rice dish cooked in bamboo, at New Year (14.4.23).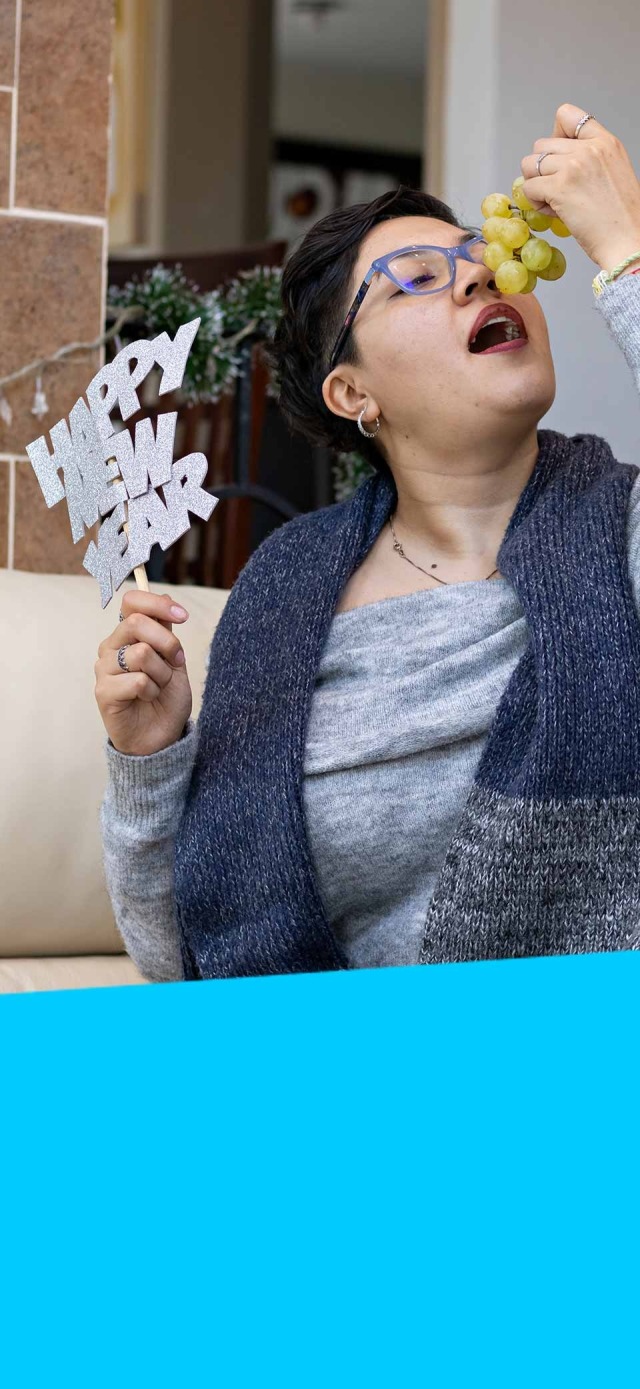 In some South American countries, it's customary to eat 12 grapes at New Year (1.1.23).